Production Flow Chart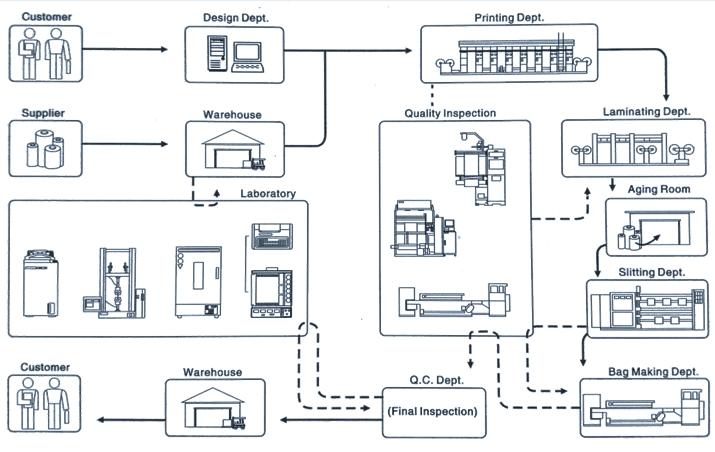 Production Flow Chart
1)Receive inquiries from client, sales team will reply the email within 24hours
2)After sending the quotation and confirm the deal with client. We will ask our client to provide the artwork to build the cylinders
3)Design team may amend the artwork if need.
4)Cylinder will be completed within 2 weeks time.
5)Production starts
6)Production lead time will be around 30 days
7)QA team will monitoring the manufacturing process and report to our management team.
8)We will arrange in-house inspection report to our client or third party inspection team is also welcome.
9)Arrange delivery once the inspection report is confirmed by our client.